Vantage Hemp Co. Concludes Audit with Australia's Therapeutic Goods Administration
Leading producer's compliance with stringent regulatory requirements drives global expansion
Vantage Hemp Co. Facilities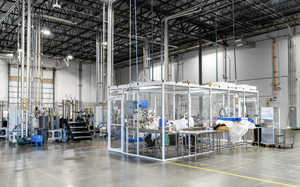 Vantage Hemp Co. Facilities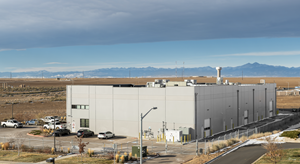 Greeley, Colorado, Sept. 21, 2023 (GLOBE NEWSWIRE) — Vantage Hemp Co. ("Vantage" or the "Company") announces the completion of a rigorous four-day audit conducted by Australia's Therapeutic Goods Administration (TGA), the country's government authority responsible for evaluating, assessing, and monitoring products that are defined as therapeutic goods. As a globally accredited plant-based extractor and manufacturer, built and operated to WHO GMP, FDA 21 CFR 210/211, PIC/S, and ICH Q7 standards, this audit marks a significant milestone in the Company's ongoing commitment to ensuring the highest standards of quality and compliance.
The audit, which took place from August 22-25, 2023, was a comprehensive assessment of Vantage's operations, focusing on compliance with the Pharmaceutical Inspection Co-operation Scheme (PIC/S) and the Therapeutic Goods Order No. 93 (TGO93) regulations. This certification process is essential for the importation of medicinal products into Australia, as the nation mandates that cannabidiol (CBD) must meet pharmaceutical manufacturing standards for medicinal use.
The process leading up to the audit spanned several months and included steps such as applying for exporter status, submitting documentation, and gaining approval for inspection. The TGA auditor conducted a thorough examination of the Company's facilities, processes, and quality management systems. The Company reports that there were no critical observations noted during the inspection.
"As a result of the audit, Vantage is poised to receive its Good Manufacturing Practice (GMP) certificate from the TGA in the coming months, cementing our status as a compliant, transparent, and reliable partner for companies seeking to navigate this complex landscape," comments Deepank Utkhede, Vantage's Chief Operating Officer.
Vantage's dedication to raising the industry bar transcends borders and has allowed the Company to diversify its customer base and expand into broader global markets.
About Vantage Hemp Co.
Colorado-based Vantage Hemp Co. extracts and processes cannabinoids from industrial hemp and extracts from other plant and mushroom compounds for supply to the food additive, dietary supplement, and pharmaceutical industry, as well as formulates and manufactures finished products with the extracted ingredients. Vantage's contract manufacturing services offer a broad range of benefits as they operate with integrity and abide by stringent pharmaceutical production standards to provide quality products to their partners. For more information, visit www.vantagehemp.com.
Attachments
CONTACT: Christian Santi
Vantage Hemp Co.
720-663-6082
christian@vantagehemp.com

Brooke Russell
Marigold Marketing & PR
905-510-3204
brussell@marigoldpr.com