Truveta and Mathematica partner to advance public health and health equity with real-world data
Powerful partnership will allow researchers access to the most complete, timely, and clean health data to improve outcomes
Truveta and Mathematica Partnership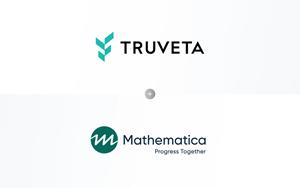 BELLEVUE, Wash. and PRINCETON, New Jersey, Sept. 21, 2023 (GLOBE NEWSWIRE) — Truveta, a leading EHR data and analytics company, and Mathematica, a policy research and data analytics consultancy, today announced a partnership to advance medical research in the areas of public health surveillance, health equity, and maternal health. By engaging with leading public sector agencies and philanthropies focused on these areas, Truveta and Mathematica will improve patient care and outcomes – including health equity – across the United States.
"Truveta's mission is saving lives with data. With this partnership with Mathematica, we will be able to advance medical research in many ways, informing important public health conversations, advancing health equity, and addressing maternal health," said Ryan Ahern, MD, MPH, chief medical officer and co-founder, Truveta. "By combining Truveta's complete, timely, and clean EHR data that is representative of the diversity of the United States with Mathematica's experience in public health and policy, we can advance healthcare for Americans."
Truveta delivers the most complete, timely, and clean electronic health record (EHR) data from more than 30 health systems, empowering researchers with scientifically rigorous, fast, and compliant analytics to study safety and effectiveness, improve patient care, and train medical AI. Through this partnership, Truveta will work with Mathematica to provide Truveta Data and advance real-world, evidence-based research in the public sector, including its continued work with the Robert Wood Johnson Foundation's Health Data for Action research program, focused on making healthcare more affordable and equitable.
Mathematica applies its expertise in data, methods, policy, and practice to developing digital and data analytic solutions that help health care and mission-driven organizations make smarter, faster decisions. Mathematica's commitment to improving public well-being extends to the development of free tools that make data and evidence more accessible to all. The company's innovative solutions are supported by a wide range of nationally recognized health policy experts and access to rich data assets.
"There are critical gaps in the data currently available to answer important questions," said Alex Bohl, director of data innovation, Mathematica. "With the timeliness and completeness of Truveta Data, Mathematica can now partner with critical public sector agencies and philanthropies to advance patient-centered outcomes research and address some of the most important issues in healthcare today."
About Truveta
Truveta is a growing health system collective that provides more than 18% of all daily clinical care in the US. Truveta is trusted by more than 40 leading healthcare and life science customers to study safety and effectiveness, improve patient care, and train medical AI. Across these leading organizations, Truveta connects data, people, and ideas to pursue a shared mission of saving lives with data.
Truveta membership includes Providence, Advocate Health, Trinity Health, Tenet Healthcare, Northwell Health, AdventHealth, Baptist Health of Northeast Florida, Baylor Scott & White Health, Bon Secours Mercy Health, CommonSpirit Health, Hawaii Pacific Health, HealthPartners, Henry Ford Health System, HonorHealth, Inova, Lehigh Valley Health Network, MedStar Health, Memorial Hermann Health System, MetroHealth, Novant Health, Ochsner Health, Premier Health, Saint Luke's Health System, Sanford Health, Sentara Healthcare, Texas Health Resources, TriHealth, UnityPoint Health, Virtua Health, and WellSpan Health.
About Mathematica
Mathematica is a research and data analytics consultancy driven by a mission to improve well-being for people and communities. We innovate at the intersection of data science, social science, and technology to translate big questions into deep insights. Collaborating closely with decision makers and changemakers, we're reimagining the way the world collects, analyzes, and applies data to solve urgent challenges.
###
Attachment
CONTACT: Alisha Schilter
Truveta
425-417-9499
alisham@truveta.com